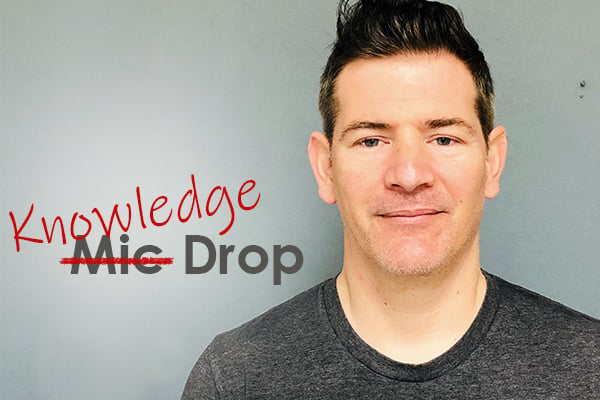 As a Training Specialist, Kyle's dedication to his craft and advocacy for Maryvale leaves Associates prepared for their roles, and excited to be living examples of our Mission and Core Values.

Whether an individual joins our Residential, Early Education or Community-Based Services team, Kyle's ability to communicate what it takes to succeed at Maryvale leaves a lasting impression that goes beyond a new-hire orientation.


---

Name: Kyle Dawkins
Title/Department: Training Specialist/Training Department


How long have you been working at Maryvale?
9 years

Why did you decide to work here?
I needed a real "adult job" and I missed working in the field.

My sister worked as a Community-Based therapist here. Then I discovered the agency had a residential group home. I really wanted to be on the team, so when there was an opening, I applied. Here I am.

What do you like most about your role?
I love coaching and being a part of helping others discover themselves. I like showing them how to effectively manage their work while caring for those we serve.

What do you like most about Maryvale?
I like the hope we instill in our residents – that their lives can change. Teaching them adults can be trusted, and showing our youth and young woman they are stronger than they believe they are.

Can you share an accomplishment you're proud of?
Over the years, I've been most proud of the relationships I've built with our youth. Enabling them to learn how to trust again through consistency, advocacy and honesty. I'm also proud of my relationships with fellow staff across all programs.

What changes have you seen in 9 years?
The greatest changes I've seen are in me. I started as a 30 year old single man living with his parents with the Facebook tagline "Bachelor til the rapture." After working with our residents and alongside staff, I developed skills that have made me a great husband and father.

Can you share a memorable moment at Maryvale?
I remember taking some of our young girls to Disney Music Hall for a concert with donated tickets. This is a place I've only seen driving by and never believed I'd go inside. Although we got glares indicating we weren't dressed appropriately for the occasion, I always look fondly on this day as an opportunity our girls and I likely wouldn't have had without Maryvale.

What is something you enjoy doing that has nothing to do with your job.
I enjoy spending time with my family and playing with my kids. When I'm not with them or at work, I enjoy serving at my church as a youth pastor.

What would you like your fellow staff, volunteers and donors to know about you?
I am an ordained minister and have been a youth pastor for 17 years. And, I've served in that role at my current church for 13 years.
4 Kyle Fun Facts
He is an incredible artist and uses his drawings to connect with our residents. They even ask him to draw portraits of family members.
He grew up on a farm in Oregon.
He was the head track coach at Santa Fe High School.
His dad was adopted and he is ¼ Korean.


Kyle's celebrity renderings