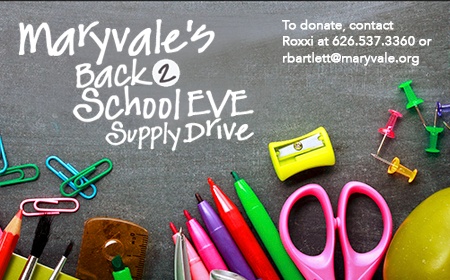 Going back to school can be exciting and anxiety-inducing at the same time. For Maryvale's' girls and boys, the anxiety can be extreme because they must face returning to school without the support and love of their families.
But Silvia Diaz, Maryvale's Education Advocate, is determined to make the experience the best it can be for the foster kids in her charge. Diaz has launched the 2nd Annual Back to School Eve Supply Drive, and needs your help!
When picking up school supplies for your own children, consider donating school supplies to Maryvale's girls and boys. Click here to learn more.