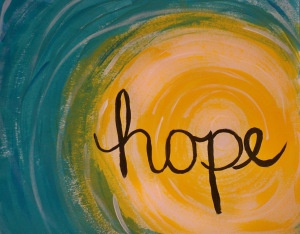 The national conversation about trauma and young children being separated from their parents at the U.S border reminds us of the daily treatment and care we provide for children recovering from trauma, including the most extreme form, Post-Traumatic Stress Disorder.
As we conclude National PTSD Awareness Month, we hope to increase the public's understanding of the symptoms, long term effects and treatment for children suffering from PTSD.
Many of Maryvale's children experience the uncertainty of separation along with the pain of early trauma, having been removed from their homes because of unsafe living conditions, including verbal, physical and/or sexual abuse. Some arrive at Maryvale experiencing flashbacks, nightmares and chronic anxiety as their constant companions.
These can be signs of PTSD, but fortunately, Maryvale's clinicians are trained to assess and treat trauma in children, including PTSD, with a range of approaches. Some methods involve a process of "storytelling," allowing children to tell their stories at their own pace and in their own way, "in chapters." "Another form of treatment calls upon art therapy to help the children develop the coping skills that can help them understand and work through the trauma they've experienced," says Socorro Buenaventura, LMFT, Clinical Supervisor at Maryvale.
Yet another approach focuses on changing their negative thoughts about their troubled past. "Children often blame themselves," Buenaventura explains. "They need to recognize and believe on a deep level that they didn't ask for the sexual or physical abuse. They need to change that destructive thought process, and it takes time."
Recent events remind us that regardless of age or background, we all experience trauma. What matters most is how we emerge from it through the caring support of those around us.
Steve Gunther, MSW, is President and CEO of Maryvale.