Thank you for visiting our Wish List.
Below are items most needed within our three program areas.

For your shopping convenienc

e, visit our customized Amazon site to easily purchase some of the Wish List items.
Our children, young women and families truly appreciate your care and kindness. Thank you.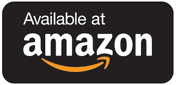 For general questions and information on sizes, ages, in-kind donations, and drop off arrangements, contact Roxxi Bartlett at rbartlett@maryvale.org or call 626-537-3360. As required by state law, Maryvale can only accept new items. All contributions to Maryvale are tax-deductible to the extent allowed by the law. Federal ID#95-3889412
Click on programs to learn more
1 inch binders (college rule paper only)
Mechanical pencils
Red pens
Black pens
Blue pens
Erasers
Glue sticks
Pencil bags
Highlighters-yellow, orange, pink & blue
Folders
Index cards
Poster boards for school project (white or colored)
Markers
Backpacks for teenage girls
Chap Stick
For teenage girls
Shampoo & Conditioner
African American Shampoo & Conditioner
Body wash
Tampons
Sanitary napkins
Body soap
Soap container
Loofas
Pajamas - adult sizes, Small, Medium, Large, XLarge and XXLarge
Underwear - adult sizes 5 through 10
White socks size 9 through 11
Lip gloss


For our families