Thank you for visiting our Winter Wish List.
This time of year isn't always easy for our children and families. But thanks to you, they have an opportunity to experience the

joyous holiday season they deserve.
Below are items most needed within our three program areas, we accept donations year-round. For your shopping convenience, visit our customized Amazon site to easily purchase some of the Wish List items.
Our children and families truly appreciate your kindness. Thank you for a season of sharing!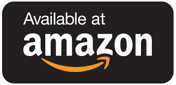 For general questions and information on sizes, ages, in-kind donations, and drop off arrangements, contact Roxxi Bartlett at rbartlett@maryvale.org or call 626-537-3360. As required by state law, Maryvale can only accept new items. All contributions to Maryvale are tax-deductible to the extent allowed by the law. Federal ID#95-3889412
Click programs to learn more
Underwear sizes: 5, 6, 7, 8 (high cut, boy cut)
Bras- 34 & 36 B, C,
Sports bras- M, L, XL
Gift cards from Vans or any shoe place
Target Gift Cards
Umbrellas
Wash cloths
Bath towels
Jackets (Boys and girls M, L, XL)
Sweaters (Boys and girls M, L, XL)
Gloves
Hygiene Supplies (body wash, toothpaste, deodorant for boys and girls, hair gel, combs and brushes, feminine hygiene)

African American hair care products

Beanies
Thick socks
Twin bed sets
Thicker pajamas for warmth
UNO game
Deck of cards
Sweat shirt and pants
Hooded sweatshirts
Walmart Gift Card
Solid navy blue and black backpacks for high school-aged
Highlighters
Journals
Coloring books for adults - stress relief
Colored pencils
Plastic Christmas ornaments
For our teens
Art supplies and sets
Bluetooth Speakers
Cologne (set)
Ear phones
Journals
Movie tickets
Perfume (set)
Skateboards
Clothing and pajamas for toddlers and infants
You can also Sponsor a Family for the holidays. Please contact Roxxi Bartlett for additional information.
Items needed include:
Boys clothes sizes 4-10
Girls clothes sizes 4-10
Grocery store gift cards
Jackets
School uniforms of all sizes
Sweaters
Toiletries