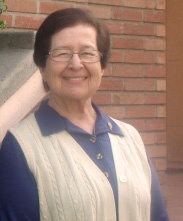 In the purest spirit of St. Vincent de Paul's "First the heart, then the work," Sr. Martha Garcia will be leaving Maryvale to minister to children and families at a school in San Francisco.
The Provincial Council requested Sr. Martha's assistance with the De Marillac Academy in the Tenderloin District of San Francisco, due to her extensive experience as an educator and principal.
Her foundation in education began during her first Daughter of Charity assignment in Denver as a 23-year-old teacher opening the first-grade class of 62 students.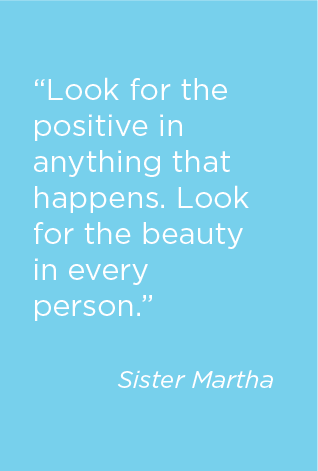 With that success came much more, as Sr. Martha soon was responsible for teaching in other schools 1st through 8th grade as well as serving as a principal. Sr. Martha also obtained her degrees and credentials in the educational field.
Though her educational experience will greatly assist her new endeavor, Maryvale will miss its beloved matriarch of seven years, Sr. Martha, whose devotion to God and its children is unmatched.
Sr. Martha's fondest memories focus on the children and the time she spent with them. "I loved connecting with the children on a one-to-one basis," she said. "There were those who wanted to pray, receive a hug or just to cry. I will never forget these moments."
Sr. Martha's door was always open, to not only the children but to everyone who needed a discerning ear. As the leader of Maryvale's Mission Integration Team, Sr. Martha's counsel was inspiring and comforting, and will be sorely missed. "I will treasure the memories I've made with the Maryvale staff I've grown to love and admire," she said.
"I was in awe of the Maryvale team members' dedication and love for our children, despite the daily challenges they faced as they helped the children heal from their trauma," she said.
For those searching for a way to live life without Sr. Martha's daily wisdom, she offers her most valuable advice and the words that guide her interactions: "Look for the positive in anything that happens. Look for the beauty in every person. Even if there is negativity in a situation, there is beauty to be found in every person.
"Be a part of the mission, live the core values and pray."