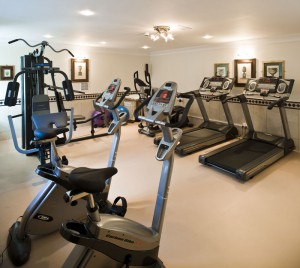 Recently, a 16 year old girl, who we'll call Maria, arrived at Maryvale. Among other challenges, she has type 2 diabetes and seriously struggles with managing her health needs. Our staff, especially the nurses, have been working with her to make sure she understands the seriousness of her disease and the importance of managing her diet and exercise. But Maria struggles. She has experienced a great deal in her life – she has a history of serious drug use, her father was murdered by a family member and she has been removed from her home.
Maria is just one example of the girls who come to Maryvale having experienced significant trauma. Abuse, neglect, and violence have been all too common. As a result, the girls learn to cope with their experiences and the fear and anxiety that follow in unhealthy ways such as overeating or becoming violent themselves. Their experiences often leave them lacking confidence and needing outlets to deal with their feelings while developing healthy coping skills.
75% of the girls who reside at Maryvale are overweight since many have learned to use food as a way of dealing with their stress and anxiety. While for others who have experienced serious neglect, they often over eat because they live in fear there will not be enough food or because in the past they never knew when their next meal would come.
One of the great challenges for our Associates is to build positive relationships with the girls and to then help them find ways to better cope. Teaching them new life skills such as healthy eating, exercise, and managing their feelings in positive ways become a critical part of our work. This was true for Anabelle; who, at 13, was on probation for assaulting her mother. Our Associates worked with her and were able to arrange boxing classes which she loved. Eventually, Anabelle learned better ways to manage her emotions and was able to return to the home of her mother.
With your help, we would like to create a new fitness center on our campus. It is a big part of our plan to help girls like Maria and Annabelle begin to take control of their lives and discover the beauty within each of them. Thank you for giving Maria, Anabelle and all the girls of Maryvale a chance for a healthier life! To donate, click here.