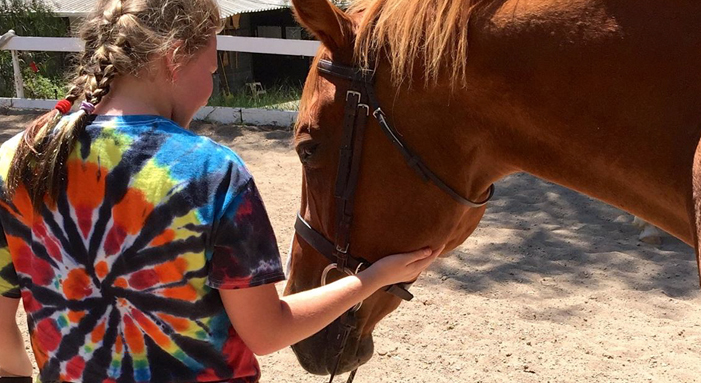 ---
In the words of Winston Churchill - "There is something about the outside of a horse that is good for the inside of a man," or in this case, great for the inside of a Maryvale girl, thanks to Horses in the Hood's equestrian therapy summer camp.
Rose White, Activities Coordinator for Maryvale's 70 children, contacted Horses in the Hood founder Kathy Kusner more than five years ago, knowing that HHLA's equestrian therapy could be a perfect match to help heal and strengthen Maryvale's residents. Maryvale's Residential Treatment Program cares for girls who have been the victims of severe neglect, physical abuse, sexual molestation, and even sex trafficking. The program is designed to heal, through intensive therapy, treatment and care; empower, by giving a voice to the voiceless; and educate, including life skills training, to support each girl on a path to self-sufficiency and independence.
"We are so grateful for Kathy's support. Each summer our girls get to experience the healing power of horses and the compassionate instruction from HHLA's teachers," White said. "Over the course of one week we see our girls move from being terrified of horses on day one to riding with confidence and courage by day five. Facing fears and learning how to persevere and conquer those fears provides treasured lessons our girls take into daily life going forward."
Five "beyond excited" girls from Maryvale attended camp this summer, said White. Each resident's self-doubt was eventually banished and self-esteem discovered. Thank you, Horses in the Hood!