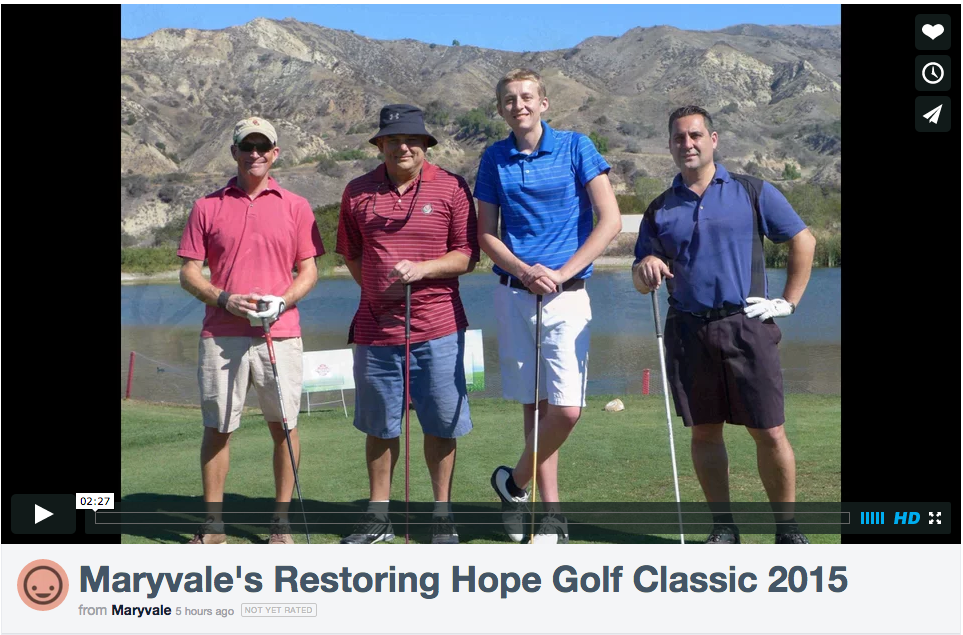 Thank you, one and all, for supporting Maryvale's children at the 2nd Annual Restoring Hope Golf Classic on Oct. 2nd. More than 60 golfers representing dozens of sponsors and supporters brought their best game to the Angeles National Golf Club in honor of our courageous foster children.
"I can do things you cannot, you can do things I cannot; together we can do great things," said Mother Teresa.
Thanks to the members of our community who supported us on Oct. 2nd, we are able to do great things for the most traumatized girls and boys Maryvale cares for. Please accept our deepest gratitude; you are a true community of hope. You may think you are "just" golfing, but while you golf your kindness and generosity brings light and faith to kids in desperate need of love.
Click here to enjoy a slideshow of the Restoring Hope Golf Classic 2015, in honor of you!