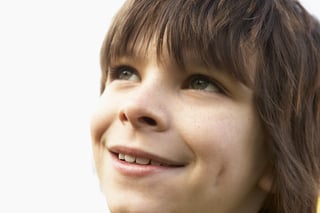 Zach's life began in darkness, a victim of abuse, rejection and other unfathomable traumas.
He arrived at Maryvale's Emergency Placement Center (EPC) the first time with a fury and aggression that required more intensive treatment at another residential treatment facility.

After several failed placements, Zach returned to Maryvale's EPC. But this time instead of anger, he was despondent. Maryvale's team was ready.

"We let Zach know that we would keep him safe and never give up on him," said Andrew Hernandez, Emergency Placement Center Program Manager.

Zach was apprehensive at first but slowly embraced the kindness and affection, later thriving in his new surroundings thanks to the intensive counseling provided by Maryvale professionals. He began to develop close bonds with Maryvale staff and became a positive role model by assuming leadership responsibilities.

He befriended a resident, Jim, and upon learning of Jim's father's cancer diagnosis, Zach was supportive and caring, mirroring the compassionate care extended to him at Maryvale. Zach wrote a heartfelt letter to Jim, explaining that "he understood how tough it could be, that it was OK to cry about it and he would pray for him and his dad."

Although Zach's struggles are far from over, he is learning to heal by providing hope, compassion, and love to others.