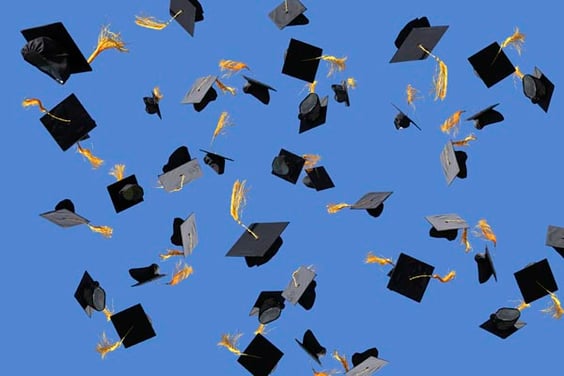 Purpose, understanding and faith were at the heart of two college scholarships created this year by supporters for Maryvale's high school graduates.
Championing higher education and career training, the scholarships were funded by a former Maryvale resident and the Los Angeles Orphanage Guild Juniors.
The Riggio-Babin Scholarship
Forty-seven years ago, Virginia Riggio stepped onto Maryvale's campus to begin an unknown chapter in her young life. She was a child whose family was in crisis and who needed the help only Maryvale could provide. In 2016, Riggio-Babin honored her childhood experience by establishing an annual scholarship fund to support post-high school education and career training of Maryvale residents and alumnae.
Much like the opportunities that Maryvale gave Riggio-Babin in the late 1960s, she hopes the scholarship will positively change the trajectory of the young women's lives through encouraging and supporting higher education.
Jessica, this year's recipient of the $1,000 scholarship will attend Pasadena City College, where she plans to major in digital media and minor in psychology.
The Los Angeles Orphanage Guild Juniors Scholarship
In 1951, Maryvale benefactress Carrie Estelle Doheny founded the Los Angeles Orphanage Guild (LAOG) with the mission of raising money to support the children and programs of Maryvale.
To this day, the women of the LAOG are continuing Doheny's vision.
This year, the Orphange Guild Juniors was excited to launch a $500 scholarship award for each of the three 2016 graduates, designated for books and school supplies.
"Thanks to annual donations from a variety of nonprofits, including the LAOG, the Soroptimists of the Greater Santa Clarita Valley, Post Scripts and the Julian & Eileen Carr Charitable Trust, we have been able to expand our horizons," said Bette Baer, Los Angeles Orphanage Guild Juniors President. "We are hopeful that these funds will make it a bit easier and encourage the girls to move forward with their education."