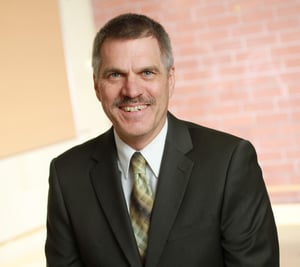 Dear friends,
I hope you and your families are managing well during these difficult times. It has been stressful for all of us as we absorb a huge amount of information, care for our families, respond to the needs of our communities and jobs, and focus on what the future may hold. Each day brings new information and new concerns.

In the midst of all of this is a true light!
I am deeply grateful and impressed by how well everyone at Maryvale has adapted and responded to the changing circumstances while keeping the focus on serving our children, youth and families. From day one, our leadership has been working closely together to plan, prepare and respond, as best we can, to the challenges and opportunities presented by this pandemic. We have been closely monitoring current information about the virus, we have many staff now working effectively from home, and we are regularly meeting with program leadership to monitor and respond to our client's and student's needs.
Now that we have made it through the initial phase of responding to the crisis, I'd like to share additional information and updates:
Thus far, I am not aware of any client, student, or Associate who has tested positive for COVID-19 and I am immensely grateful for this.


We are currently preparing plans in an event a resident in our Residential program may test positive. All youth and staff from one of our buildings on the Rosemead campus have been relocated as this building is now a designated quarantine facility. Additionally, discussions and preparations are ongoing around all the necessary details in order to staff, supply and maintain youth in quarantine if necessary.


Our two Early Education programs continue to meet a critical need in support of individuals or families who are essential workers needing child care. We are operating at a greatly reduced capacity, but we will continue our commitment to meet this vital need until we are no longer able to do so.


As this pandemic continues, I suspect that our Community-Based Services will become more critical. In the meantime, our community-based staff continue to provide services through electronic means rather than in- person to support our clients.
It has been a difficult road these past weeks. But as I talk to our Board of Directors, stakeholders in the community, and others, my message remains the same: I am deeply grateful and impressed by how well our staff have responded during this crisis. For now, we are settling into a new normal, but I have been very pleased with how together we have maintained critical services and support. Everyone is to be commended for their steadfast and tireless commitment and dedication to our mission!

In the end, we will have gained strength through this journey. Until then, I look forward to the day when we have passed through this challenging time and are able to gather once again to celebrate our work and success.

Finally, please continue to pray for an end to the pandemic – for those afflicted, for those who have died, and for all those on the front lines!
May God bless you, your families, and Maryvale as we ask Him to protect and keep us all safe!

Blessings,


Steve Gunther, MSW
President and CEO