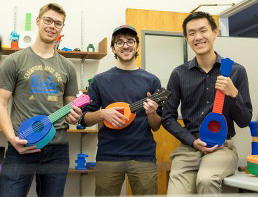 Maryvale is giving thanks today to a special group of UCLA student volunteers who plan to teach Maryvale's children how 3-D printed musical instruments demonstrate the close association between art and science.
The UCLA chapter of 3D Printing for Everyone aims to raise $10,000 through a UCLA Spark crowdfunding campaign in order to provide every Maryvale child with a 3-D printed ukulele.
Click here to learn more.