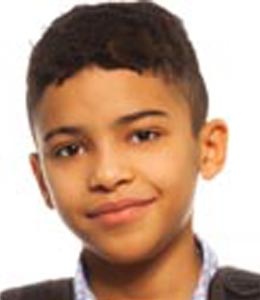 Life can be beautiful. For many children in foster care, however, the path to a calm and beautiful life sometimes requires a small miracle.
Physical and emotional scars marked Johnny's childhood, beginning from the moment he entered the world. The day after his birth, with Johnny's parents facing allegations of neglect and domestic violence, the hospital had to take steps to safeguard the newborn. When Johnny was four, his mother and her boyfriend allegedly sexually exploited him, while his father, a convicted sex offender, was incarcerated.
Johnny's tragic family history led to an immediate placement in the Los Angeles County foster care system. His case was so severe, and mental health so compromised that he was moved to five different homes. He could not escape the trauma, which sometimes produced visual and auditory hallucinations. Then there were tantrums, fighting, and head banging. The County was unable to find a stable environment to accommodate his needs, and Johnny was transferred to Maryvale's Emergency Placement Center.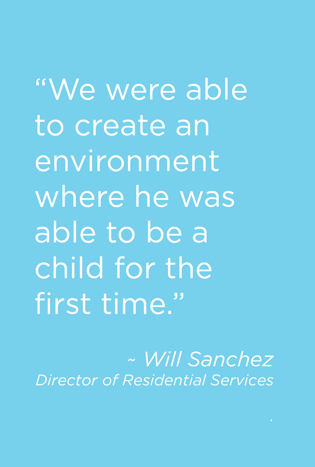 Initially, it was a challenging fit. Johnny didn't trust the Maryvale staff. He was defiant and disruptive and had difficulty adjusting to the program's routine.
"He had hallucinations – seeing cockroaches and rats in his room and hearing snakes," said a Maryvale staffer. "He had poor hygiene and was afraid to go into the dressing room to try on clothing."
The Maryvale team refused to give up. Maryvale's care, compassion and persistence eventually prevailed. Johnny received the care he so desperately needed -- mental health services, medications, crisis intervention support and other services. He learned to trust others and establish relationships. His defiant behavior decreased.
"We were able to create an environment where he was able to be a child for the first time," said Will Sanchez, Director of Residential Services.
After his stay at Maryvale, the County was able to locate a long-term foster placement for Johnny with a family who understood his needs.
"We hear he is doing well, and we keep him in our
thoughts and prayers," said Sanchez.
About Maryvale: Maryvale cares for severely traumatized children, ages 6 to 18, who require specialized treatment in an intensive therapeutic 24-hour environment. We have been caring for children in the greater Los Angeles area since 1856.