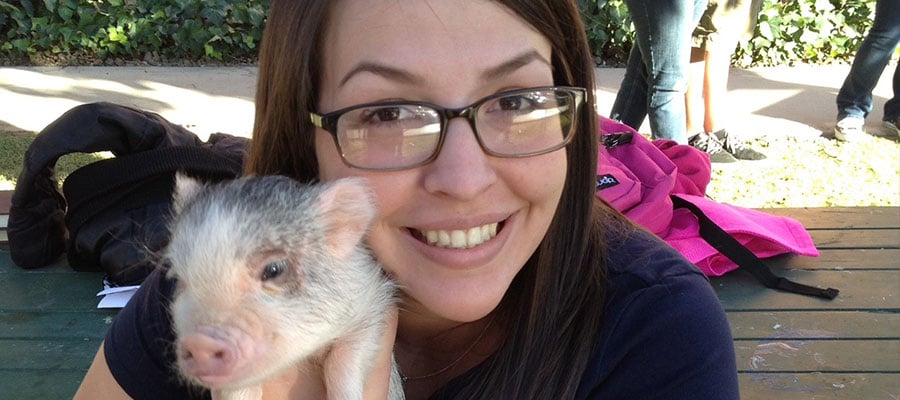 If it was up to Erica, her story would never have been told, but we are so glad she agreed to tell it.

The definition of modest is "moderate in the estimate of one's abilities or achievements." And Erica Gonzales, Director of Administrative Operations, for all of her accomplishments at school and at Maryvale, embodies that meaning.

In 2007, she wanted to take a break from full-time employment to focus on school. She found a posting for a part-time Administrative Clerk at our Rosemead campus. She lived relatively close, learned more about our mission and responded.

While employed at Maryvale, she not only received her Bachelors of Science in 2012, she also got her Masters in Business Administration in 2014. So it is no surprise that Erica's work ethic and talent enabled her to hurdle positions like a track & field star. In a span of 10 years, she was promoted to Administrative Assistant, then Housekeeping Supervisor, followed by Administrative Operations Manager. And in 2017, she became our Director of Administrative Operations. In this role, Erica oversees the inventory and purchasing of our facilities and IT equipment, housekeeping materials, general office supplies and furniture. She also evaluates Maryvale's OSHA regulations and standards, manages our maintenance vehicles and conducts on-going safety training and drills.

Being employed at an organization for nearly 12 years speaks volumes about Erica's commitment and affinity for Maryvale. She really enjoys the interaction with her team and colleagues. In fact, Maryvale has become a family affair with dad John, who works in the facilities department, and younger sister Traci, who is a Teacher's Aide at our Early Education Center.

"My dad, sister and some of my good friends work here. Having them with me at Maryvale is something I will definitely cherish for the rest of my life! Maryvale is really a great place to work and I recommend it to everyone I meet."

Those who work with Erica know her as an incredibly competent, hard-working, friendly person who really enjoys life. She loves outdoor adventures, hanging out with her Yorkies, making people laugh, organizing anything she can get her hands on and spending time with her husband, family and friends.

Although Erica plays a large part in Maryvale's success, she doesn't need the accolades. She was even reluctant to share her story because she felt others should be featured (and they will be).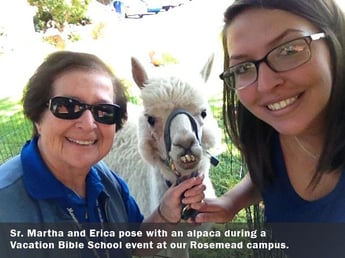 Her final thoughts?
"My fellow team members - know how thankful I am for each one of you. I witness goodness everyday all over the campus. Our jobs are stressful – but all of the kids and families make it worth while. You really do put the heart first and then the work!

For our volunteers - thank you, we appreciate your time and dedication. Especially the volunteers and Guild members that have supported Maryvale for many years.

And to the donors - there's a million places you could help and you chose Maryvale! You help fund and support programs and services that touch the lives of so many people and it's truly amazing."