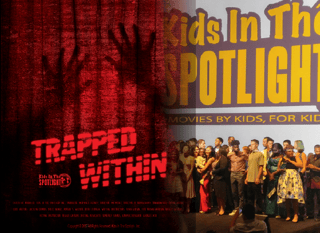 For five years Maryvale has participated in the Kids in the Spotlight (KITS) filmmaking program. The 15-week program empowers foster children to grow through storytelling while learning all aspects of film-making where they collectively write scripts, act, cast, edit and work in production.
This year one of the films our Maryvale girls created was a gritty, heart-wrenching look at human trafficking and the devastation it causes to the child and to the family.
"Trapped Within" was a seven-minute short film written by four of our residents, two of whom were survivors of child sex trafficking.
The script's focus and raw truth were powerfully evident because the two writers had lived and survived its reality and had the courage to share their experiences. They were unflinching in their detail to their truth and their short film received the Jordan Award for Best Picture at this year's Kids in the Spotlight 8th Annual Movies by Kids Film Festival.
All of the films can be purchased through the KITS website. To learn more about resources and supportive services for the survivors of human trafficking and those who are working to support them, visit http://www.nctsn.org/resources/public-awareness/human-trafficking.